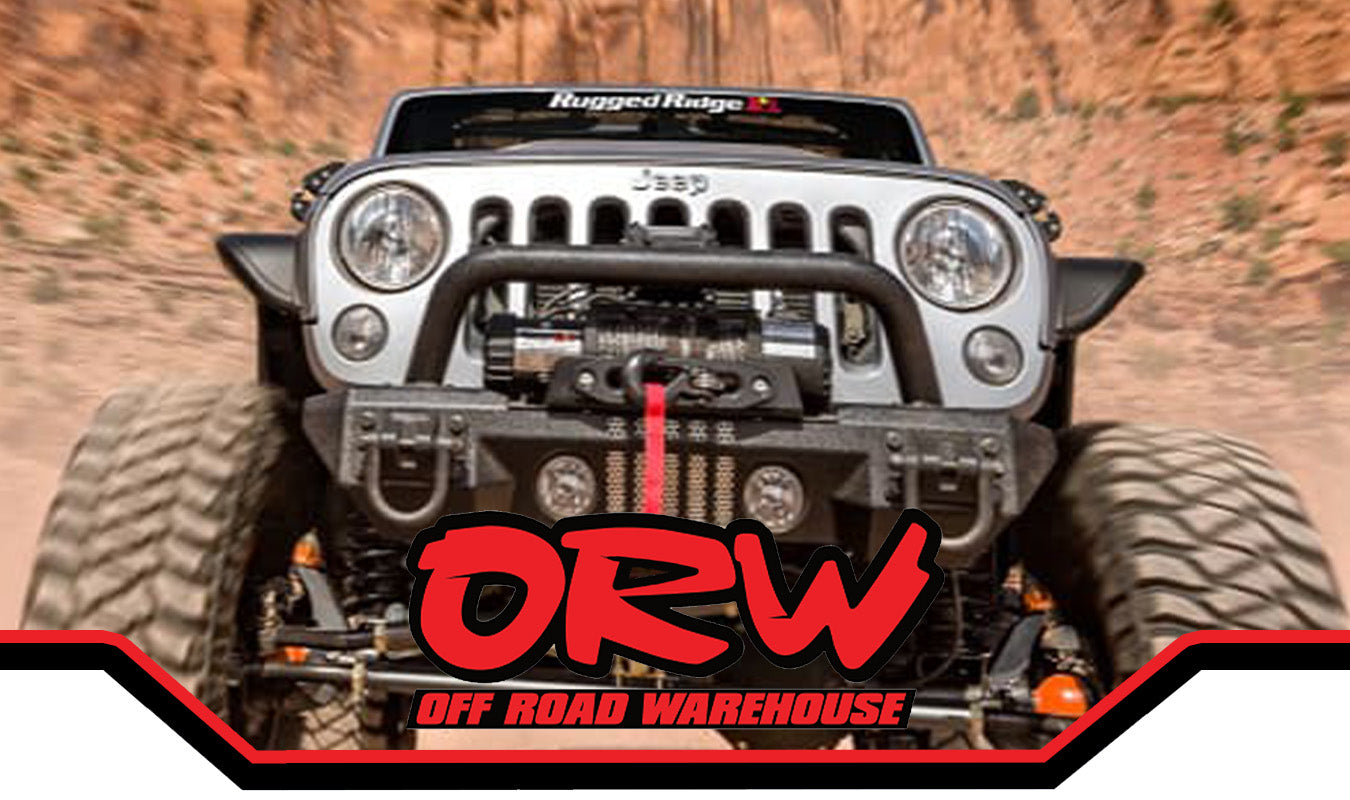 DIRT EXPO: Off-Road Warehouse is Coming!
OFF-ROAD WAREHOUSE IS COMING
Off-Road Warehouse(ORW) is Coming to the DIRT EXPO! Once again, this iconic Off-Road retailer will be on the floor at the DIRT EXPO. Please stop by and pick their brains about ideas for your Truck, Jeep, Overland Vehicle, or UTV. ORW always brings great deals, so pick up the gear you need for your next off-road adventure.
ABOUT ORW
ORW is on and off-road enthusiasts. For more than 50 years, Offroad Warehouse has been involved in all aspects of Off-Roading, Off-Road Racing, and Events. ORW started in 1973 to service the local off-road racers who once needed help finding the parts and components required to compete in events such as the Baja 500 and Baja 1000. We have competed and won multiple events in different classes. Our combined experience totals well over 100 years. Off Road Warehouse employs many Truck, Jeep & Off Road enthusiasts. We love what we do and strive to improve customer satisfaction. We are into Off-Road. It's what we do.
Got Tickets? Don't Waste Time Standing in Line. Get Your Tickets Now!
Take a few minutes now to register now, so you don't waste time waiting in line at the DIRT EXPO!  If saving time isn't enough of a motive. How about saving money?
If you love Off-Roading, Arizona's Original and Largest Off-Road & UTV Expo is the place to be December 3-4, 2022, at State Farm Stadium.   Get your Tickets Today and be registered for Daily On-Site Give-A-Ways!
PURCHASE TICKETS
Holiday Deals - End of Year Specials - Exclusive Sales Only at Dirt Expo
The DIRT EXPO is here to get your imagination going with all the upgrades and information you need for your next Off-Road Adventure. Over 150 exhibitors are ready to help you find the builds, gear, and knowledge you'll want for your rig, family, and friends. From tires to cages to world-class communication to industry leaders, the DIRT EXPO has the best of the best. DIRT EXPO exhibitors are there to get you the products and gear you need at the best prices available. The DIRT EXPO has all the toys, gadgets, and superior gear you see on rigs at the races, on the trail, and at the dunes. Also, don't miss out on the Holiday Specials and End of the Year sales from your favorite Off-Road Brands.
Vendor Space is Selling Out
Arizona is one of the top Off-Road Destinations in the United States. Be Part of the Original & Largest Off-Road & UTV Expo in the State
Our new Home is Huge & Beautiful! However, space is limited. Call us today and Exhibit alongside all the Top Brands the Off-Road Industry!
Call 480-899-6458 or Register Online Today!

ABOUT THE DIRT EXPO
The DIRT EXPO is Arizona's Original and Largest Off-Road & UTV Expo. Since 2002 Andy Myers has been putting on Arizona's Premier Off-Road event.  Originally called the Arizona Sand Expo the Event grew into one of the States Largest Expos and encompassed the entirety of the Arizona State Fairgrounds. In 2009, the Expo was canceled due to the economic downturn.
In 2015, the Expo returned as the International Off-Road & UTV Expo. In 2022 it was decided to scrap the name and go with a New Venue, New Name, and a New Plan. The 2022 DIRT EXPO is being held at State Farm Stadium in Glendale, Arizona. "Everything Off-Road" is the mission.
ABOUT DIRT ALLIANCE
DIRT ALLIANCE is a registered Trademark of GAM 2022. DIRT ALLIANCE has been in the dirt for over two decades. Since 2002, generations of Dirt Alliance members have been promoting the industry and activities we love. Twenty-Two years of love, hard work, and dedication have kept Dirt Alliance one of the most recognized names in the Off-Road Industry.
Today, Dirt Alliance keeps the Love of the Dirt alive by promoting the races, events, racers, influencers, and companies we love via Dirt Alliance and Dirt Alliance Media.  This email acquired images from the companies represented or photographed by Dirt Alliance staff. If you are the rightful owner of an image within this email, please notify us at media@dirtalliance.com, and we will promptly remove the said image
Recent Articles
Jagged X highlights their start in the UTV industry with the Yamaha Rhino to their partnership with Polaris on the first Polaris 800.

Read now

SDR is coming to the DIRT EXPO! It's been a long time since SDR has graced the Arizona Off-Road Community with their presence. 

Read now

Show off your vehicle with your group at Arizona's Original and Largest Off-Road Show.

Read now