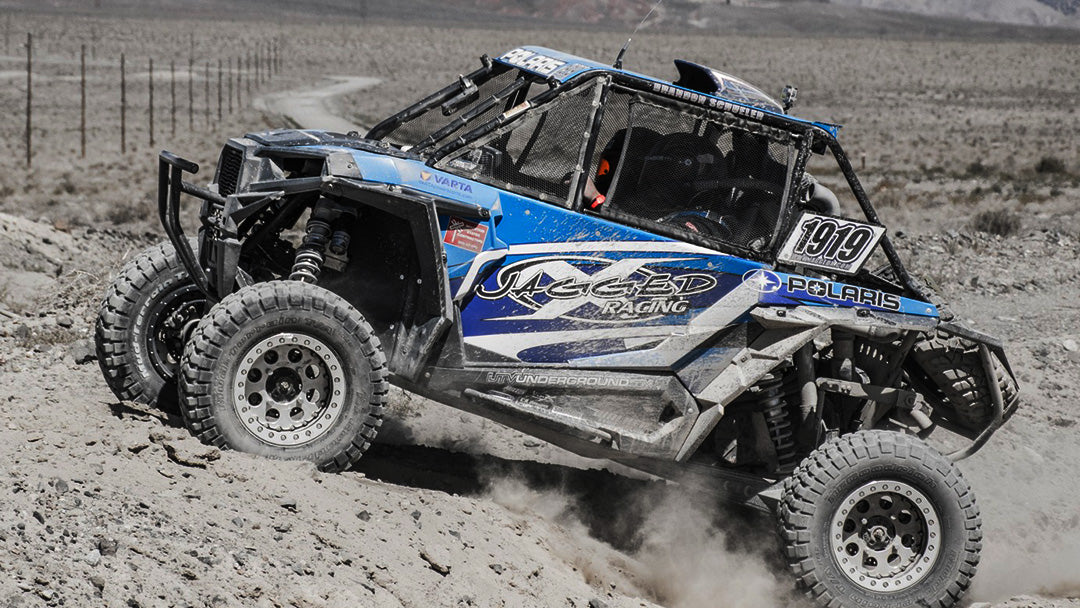 Dirt Alliance is In The Dirt with Jagged X
Jagged X highlights their start in the UTV industry with the Yamaha Rhino to their partnership with Polaris on the first Polaris 800. Their Off-Road race program spanned over a decade. Jagged's win in the 50th Anniversary SCORE International Baja 1000 solidified their name. The success gained Jagged X respect as one of the top fabricators, builders, and race teams in the UTV and SXS communities.
Today, their Shop helps individuals and teams get out on the race course, on the trail, through the dunes or desert. With 100's of complete tear-downs of Polaris RZR XP's, R's, Trails, Turbo, and S models, Jagged X has a lot of trustworthy experience when it comes to building, modifying, or repairing your UTV.
Recent Articles
Jagged X highlights their start in the UTV industry with the Yamaha Rhino to their partnership with Polaris on the first Polaris 800.

Read now

SDR is coming to the DIRT EXPO! It's been a long time since SDR has graced the Arizona Off-Road Community with their presence. 

Read now

Show off your vehicle with your group at Arizona's Original and Largest Off-Road Show.

Read now